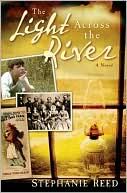 During the years before slavery was abolished in the United States, many people put their own lives and livelihoods in jeopardy to do what they felt was the right thing, to help slaves find their way to freedom. This meant aiding them in a trek that led all the way to Canada. When I was in school, I thought the slaves were okay as long as they made it to a free state. Somehow I missed the fact that they could be recaptured from any state and sent back. I also was ignorant of laws passed to punish anyone who helped them to flee. The Fugitive Slave Act of 1850 did just that, so that anyone giving food, shelter, or other aid to a runaway slave could be imprisoned or fined. This law also provided for slave-hunters to be rewarded when they successfully brought back a runaway. Because of these rewards, the slave-hunters became greatly emboldened. Greed raised its ugly head, and sometimes, as happens in this book and in real life, the people assisting the runaways were attacked.
This is a little background for
The
Light Across the River,
a historic fiction based strongly on true history.
Rev. John Rankin
and his family were strong abolitionists who, from their farm perched above the Ohio River, helped around 2000 slaves on their way to freedom. As they grew old enough, his thirteen (yes, thirteen) children became part of the family business. One of these children was Johnny Rankin, and this novel is basically seeing events through his eyes. This is where a lot of the fiction comes in, imagining his life. While the bigger picture is all about the escapades and drama of conducting slaves safely to the next station, there is also the more personal story of Johnny maturing and learning some valuable life lessons. Johnny is known as a blabbermouth, so it isn't an easy thing for his parents to trust him with any knowledge of the people moving through their home or of other conductors. So many lives would be affected if he blabbed any secrets. He also needed some attitude adjustments about his oldest brother Lowry and his place in the family. On one hand
The Light Across the River
deals with the true story of the Underground Railroad, but on the other it is the story of a young boy growing up and dealing with problems many others of his age can identify with.
Personally, I was intrigued with the story of the real Eliza from
Uncle Tom's Cabin,
Harriet Beecher Stowe's
world-changing book. As it turns out, Eliza (which was not her real name, we're fairly sure) was a real traveler who came across the Ohio on breaking ice, stopping at the
Rankins' home
. Eliza's incredible story mingles with Johnny's and eventually, through the Rankins' connections to
Lane Theological Seminary
, becomes part of a novel that helped to spread the ideas of abolition.
This is a book I highly recommend for any mid-grade readers, and I even encourage older readers to look into it and the previous Rankin novel,
Across the Wide River
. For any home schoolers, I urge you to include these books as part of your reading program, something that you can discuss along with studies on slavery, abolition, and the Underground Railroad.
To help out one family or reader, I'm going to give away both books,
Across the Wide River
and
The Light across the River.
I'll hold a drawing on Sept. 1, choosing one name from all the comment-makers on my blogspot, the Shoutlife blog, and the Gather blog. Tell me why you would like the books. That's all you have to do!