The Molech Prophecy by Thomas Phillips
Tommy Cucinelle has worked hard to leave his former life as a gang member behind and live clean, so he faces a real dilemma when his pastor asks him to call up some of his old talent in order to find the missing church secretary. His investigations lead to more questions and dark forces that threaten not only Tommy but his friends as well. They also lead him to some characters that are suspicious at best, like the secretary's sister who continually hounds his path. And some other characters who are intent on keeping lots of secrets, even if it brings harm to Tommy and his friends.
The secretary disappeared at the same time as someone painted awful graffiti all over the church building. Who would have done such a thing? Why is the pastor so concerned about finding the secretary? Why was she such close friends with the son of the Satanist priest? Tommy really doesn't want to get in so deep with all the skeletons and intrigue, but it seems he has no choice. How will all of this affect his walk with Christ? And why do all these terrible memories from his past assault him? Will he find peace over his younger brother and be able to rid himself of the nightmares that haunt him?
The Molech Prophecy
is a skillful thriller/mystery full of intrigue and suspense. There are so many threads that may or may not be connected, giving mystery lovers just what they thrive on. Action abounds, yet it is thought-provoking and filled with spiritual intensity. It deals with the Church of Satan, spiritual warfare at several levels, possible scandals in the church, the change in a life after one becomes a Christian, gangs, friendship, love, faith, the power of God, walking the Christian walk, and many other motifs. The issues are quite modern, and yet the causes behind them and the answers are ageless.
I would recommend this novel for anyone over 13 or so, although it is essentially an adult book. Reluctant readers should enjoy it since it is so full of action and "guy stuff." While there are dark subjects and violence, it is deftly handled. At 259 pages, it is a fairly quick read, one you won't want to put down once you start it.
Thomas Phillips has a Shoutlife page
here
and a blog called
One Word at a Time
.
The release date for
The Molech Prophecy
is July 1st. The best price is $7.19 at
deepdiscount.com
. You can pre-order there or
Amazon
or
Barnes and Noble
.
BOOK DETAILS
The Molech Prophecy
by Thomas Phillips
259 pages paperback
Publisher: Whitaker House (July 1, 2008)
ISBN-13: 978-1603740555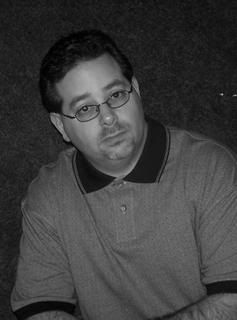 Thomas Phillips